In life, the word goon usually refers to someone who is stupid or someone who does dumb things. In the sport of hockey, the word goon has a different meaning. It is a 'slang' term for someone who is an enforcer and for those of you who don't watch hockey I will explain what an enforcer is. An enforcer is a player who is sent on the ice to hit hard and start fights. Their job is to respond to dirty or violent plays by the opposing team. Enforcers tend to act as "bodyguards" for other players who are not as aggressive with their play style. They are usually larger and more intimidating men, most of who stand over six feet tall. Examples of players who were NOT enforcers are Wayne "The Great One" Gretzky (even if you don't follow hockey, you know who this guy is), Mario Lemieux, Sidney Crosby, Jaromir Jagr, and Alexander "The Great 8" Ovechkin. Some examples of players who were enforcers are Scott Stevens, Donald "The Don" Brashear, Dale Hunter, Chris Simon, and Craig "The Chief" Berube.
Oh man, Berube played in the 1990s when I was growing up and he was a wild one. This man had and probably still has about four teeth to his name, I swear to God. He was almost all gums on the ice but when he had an interview after a game, he would pop some dentures in and had a mouth full of purley whites. It was hysterical. Enforcers are not as widely used in the NHL these days, mainly due to the tightening up of safety protocols and new information that keeps coming out about the consequences of repeated head trauma. But many teams still have at least one on their roster. Ah, what the hell, I'll list some of the current enforcers for you too. Some players who are current-day enforcers are Ryan Reaves, Nick Seeler, Max McCormick, Cody McLeod, and Tom Wilson. Wilson plays for my favorite team, the Washington Capitals, and is one of my favorite enforcers of all time. This dude is built like a mac truck and when the Wilson train is coming your way you better get off the tracks. While I love his dirty style of play, he does take it to the next and at times very dangerous level. Just last season as he took another player down so hard his helmet flew off and Wilson purposely slammed the guy's unhelmeted head on the ice. Needless to say, he has faced many suspensions and paid many fines to the NHL during his ongoing career.
Well, now that I have bored you to death with some background information about hockey enforcers I will get to the purpose of this article. And that is to discuss the inspiration behind the movie "Goon" and one of the biggest hockey enforcers and dumb asses of all, Steve "Mental Case" Durbano. This man makes Tom Wilson look like a baby. A big, sexy baby. Okay, that was really weird. Just forget I ever said that.
Harry "Mental Case" Steven Durbano was born on December 12, 1951, in Toronto, Ontario, Canada. The only thing I know about his childhood is that he dropped out of high school to play hockey. His ride to fame started when he made his debut with the major junior league (WHA) team, the Toronto Marlboros at the young age of seventeen. During his first season with the team, Durbano spent a total of 158 minutes in the penalty box. On November 11, 1969, during a game against the St. Catharines Black Hawks Durbano was taken off the ice after a high-sticking call. He and teammate Steve Shutt ended up in the box together and a fight between the players, off-ice officials, and fans began. Durbano was given a player misconduct penalty and was escorted to the locker room. But wait, there's more! On his way to said locker room, Durbano tried to attack the games timekeeper, claiming that he was letting the home team players out of the penalty box too early. He was detained by the police and ended up getting into an altercation with him after Durbano threw his glove in an officer's face. The dispute was settled outside of court but that would be the start of Steve Durbano's wild life that consisted of heavy drinking and drug use.
Durbano finished his second season with the Marlboros with an insane 371 penalty minutes, but he was even harder to tame the following year and he ended up being suspended twice. He still managed to be named to the second OHA's All-Star team. In 1971 Steve Durbano was selected thirteenth overall by the New York Rangers in the NHL Amateur Draft. Around this time, he also married his wife Lisa who worked as a masseuse, and let me tell you, this bitch was just as crazy as him. Talk about a volatile relationship.
He went in the draft just before Boston Bruins legend, Terry O'Reily. Durbano spent his first pro season in the former Central Hockey League playing with the Omaha Knights. That first season in Omaha he racked up a mind-boggling 402 penalty minutes. Even though he set a CHL record for most minutes in the penalty box, on May 24, 1972, the Rangers found Durbano fit enough to be sent to the St. Louis Blues in a trade for future considerations Peter McDuffe and Curt Bennett. Durbano was named a starter for the team during the 1972-73 season making him at the time the youngest active player in franchise history.
With the era of "Broad Street Bullies" and bench-clearing brawls (which occasionally still occur) starting, Durbano fit in perfectly. During his rookie season with the Blues, Durbano found himself in an on-ice fight with Minnesota North Stars player Dennis Hextall. After the altercation ended both players received penalties. Durbano earned a five-minute major, but for unknown reasons, Hextall received a two-minute minor. When Durbano noticed what the officials had done, and feeling jipped, he took matters into his own hands and punched the aforementioned official. His punishment would result in his first of numerous suspensions as a result of his on-ice conduct. Later that season Steve Durbano unsurprisingly found himself in the penalty box yet again. Unhappy with this situation, he took off one of his skates and threw it (yes, he f***ing threw his skate) at the official skating by. When the attacked official realized what happened, he immediately ejected Durbano from the game. Good ol' Steve quickly explained that he was simply throwing his skate to the team trainer for sharpening. A perfectly logical explanation. Oh right, during this same rookie season Durbano started using cocaine which he referred to as his "Friday night sweetheart." Something tells me the last thing this guy needs to be doing is snorting the booger sugar.
During the 1972-73 season, Durbano was late to board the team bus for a road game. His car finally pulled into the arena parking lot and Durbano got out of the passenger side while screaming at his wife, who was driving. Lisa got out of the car, too, and started screaming back at him. The couple charged at each other and got into a full-on fistfight. His teammates just sat on the bus and watched all of them two scared to get in the middle of the two. I don't blame them Steve's bat shit crazy, Lisa's bat shit crazy, they are just a bat shit crazy couple. I'll be damned if I step in between one of their fights. The fight ended suddenly and Durbano grabbed his suitcase out of the trunk of the car. He jumped on the bus like nothing had happened and was like alright let's get rolling. Later in 1973, St. Louis traded Durbano to the Pittsburgh Penguins. Even though he was only with the Penguins for half a season Steve led the team in penalty minutes. Well, isn't that a shocker?
Even before the start of the 1974-75 season, Steve Durbano was causing trouble. After a pre-game against the Kansas City Scouts, he earned a two-game suspension after attempting to injure fellow player, Gary Coalter, with his stick. During a later game against the WHA's Cleveland Crusaders, he sucker-punched, Gary Pinder, causing players on both teams to empty the benches in an all-out brawl. Durbano was fined for his part in the chaos. On October 19, 1974, Durbano was handed a ten-minute misconduct less than two minutes into a game against the Philadelphia Flyers and sustained a shattered wrist. This injury can be named as the downfall of his career and descent into severe drug use. He missed the remainder of the season but was back for the next one. Before his return season began Steve Durbano was suspended by the Penguins for his conduct during training camp. This was the begging of the end of his time in Pittsburgh, even though there was a crazy twelve-year deal between the two. By mid-year, the Pittsburgh Penguins were done with Durbano's messiness and sent him along with teammate Chick Arnason to the Kansas City Scouts.
Kansas City was in the second half of a horrible season and fans were avoiding their games like COVID. Over the last forty games, they went through three different coaches and only had one win. So, their record was 1-39? Ouch, that's gotta hurt. Durbano saw action in thirty-seven games and racked up a total of 209 penalty minutes. Added to his total with the Pittsburgh Penguins he ended the season with a league-leading 370 minutes. At the end of the year, Kansas City and the Washington Capitals flew to Japan for an exhibition game. Durbano once again made headlines when he shot a puck at an official. Relax bro, this game doesn't even matter in the long run. He was part of the Kansas City Scouts team that transferred to Denver to become the Colorado Rockies (now the New Jersey Devils). Wait, isn't that a baseball team? Whatever. Durbano's time with the Rockies was brief, and after nineteen appearances the team demoted him to the minor leagues. Damn, nobody wants this man.
Durbano's wife, Lisa, called his hotel room often when he was on the road. One night after a game in Winnipeg Durbano went out for a night on the town. Lisa made one of her usual calls and Steve's roommate Phil Roberto answered. He told Lisa that her husband wasn't there but once he got back, he would let him know to give her a call. Well, Stevie boy waited until the next morning to call back his wifey and by that point, she was enraged by his late response and having thought the worst in regards to his night out. Lisa informed Durbano that she was currently in the process of burning all the furniture in their home and that she had killed his pet Doberman by hanging him. Durbano loved that dog very much and was naturally devastated by this event. See, as I said before, they were both certified nut jobs. The story quickly spread throughout the league and as a result, he was greeted with constant barking each time he skated by the Cincinnati Stingers' bench in a game later that season. What the hell? That's so not cool.
The Bulls had an intense rivalry brewing with the Winnipeg Jets and one of Durbano's craziest moments happened against a game against them in a later game, close to the playoffs, that season. While battling the Jets, one of the greatest hockey players to ever take the ice, Bobby "Golden Jet" Hull along with his beautiful blonde hair, became one of Steve Durbano's unfortunate victims. Speculation among players in the league was that Hull restored to using a toupee to keep the illusion of his thick flowing locks alive. Well, Durbano made sure that speculation was confirmed. While Hull was engaged and distracted in a fight with another Birmingham player, Durbano's curiosity got the best of him and as he skated by the Golden Jet he reached over, grabbed a fist full of his hair, ripped off what indeed was a toupee, and tossed it into the stands. It's not funny but I'm for some reason I'm laughing so hard right now. This of course delighted the other players but severely embarrassed Hull. I just want to let you guys know how hard Steve Durbano yanked on this poor man's hair. Bobby Hull's toupee was sewn into his scalp and Durbano just ripped that shit right off. SEWN INTO HIS SCALP! So, I'm assuming the lucky fan that caught Hull's toupee also took home chunks of his scalp with it. That some shit out of a horror movie, I swear. Maybe they can sell it on eBay as "Pieces of Bobby Hull's DNA". I'm sure some weirdo would buy it. With the cat out of the bag, Hull ended his toupee use and instead opted for the dreaded comb-over.
After another game against the Winnipeg Jets where not a single punch had been thrown and Steve Durbano had not once been penalized. He and two teammates left the arena to head to their hotel. While they made their way back, a fan passed by and voiced his negative opinion towards Durbano, who took offense and kicked the fan. The fan, who was dressed in a suit and tie, decided to take on hockey's bad boy. In a crazy turn of events, the sharp-dressed man got Durbano on his back and began to pummel him. His teammates tried to pull the fan off but quickly realized they were not going to be able to. Hearing about the situation, the Birmingham Bulls head coach, Glen Sonmor, ran into the locker room and alerted the players by telling them that their teammate was getting his ass handed to him by a fan. Six players, all of which were in the shower, ran out of the arena naked to help stop the fight and protect Durbano. Six men ran outside butt ass naked where anybody could see their jing jangs to fight this guy. By this time 100 or more spectators had gathered to watch the event unfold. I can't even picture what this looked like in my head. It's just too hysterical. I wish there were cell phones or portable videos camera back then so I could look this up on YouTube. The dude got his ass beat by a man in a suit and had six naked teammates trying to help him. Oh lord.
During the 1978-79 season, Durbano had the chance to go back to the NHL. He linked a free-agent deal with his former team the St. Louis Blues. He split the season between them and their minor team affiliate in Salt Lake City. Before the season began Durbano injured his hand on a punching bag and would sit out of the lineup for several months. On February 21, 1979, late in his career, while playing in Madison Square Garden against the New York Rangers, Durbano got into a now-infamous fight with Nick Fotiu, where both players decided to use their sticks again one another. Both player benches cleared in response to the fighting and multiple side scuffles ensued. Eventually, order resorted and Durbano was being talked down by an official. Without any warning, he broke away and re-engaged the fight with Fotiu. Both teams started going at it once again. Steve Durbano was eventually sent off the ice but not before taking the time to drop his fan and moon the rowdy crowd. His ass cheek display earned him a five-game suspension. After that incident, Durbano played a few more games with the Blues before his NHL days officially came to an end and he settled into retirement.
Unfortunately, life didn't get any easier for Steve Durbano after leaving the sport as he ended up blowing his life savings on partying and drugs. In 1981, after traveling to Peru and Bolivia, he was arrested on his return to the United States after authorities found 474 grams of cocaine hidden in the false heels of his shoes. Durbano was arrested again in 1983 for attempting to smuggle $500,000 worth of cocaine into Canada. He was convicted of drug smuggling and sentenced to seven years in prison. He was released after serving only two years. Many people believe he got involved in a drug ring to make money for his now out-of-control cocaine habit, which had reached roughly $1,000 a week. That's a shit ton of coke, my dude. In the late 1980s, he was arrested once more after he was caught shoplifting shirts from a department store.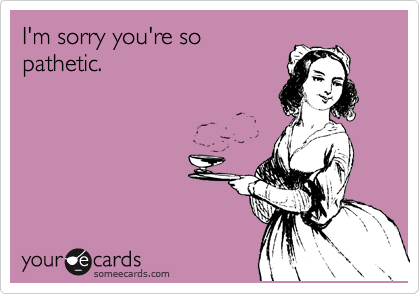 By now Durbano was living on welfare and a $300.00 a month hockey pension and needed to earn a quick buck. In 1995 he started a "high-end" escort service, which was more a prostitution ring. He met a blonde woman who answered one of his personal ads at a Tim Horton's coffee shop. They discussed what she would do if she worked for him and price points for different "services". He got as far as giving her a code name (which I guess is a name an escort would work under, like Bubble or Bambi) before she admitted to being an uncover cop and slapped the cuffs on him. He was convicted in 1998 and spent only three months in prison.
After his release, Steve Durbano moved north to Yellowknife, Canada, and got a job as a carpet cleaner before becoming an Electrolux (vacuum) salesperson. It was around that time that he began to find some peace and stopped his drug use. However, his health was beginning to fail. His doctor informed him that his liver was in terrible shape and was almost beyond the point of repair. He advised Durbano to stop drinking right away. But this news had the opposite effect and Durbano began drinking more heavily. On November 16, 2002, at the age of fifty, Steve "Mental Case" Durbano passed away from liver cancer. His style of play, out-of-control attitude, and bizarre behavior left behind a legacy in the NHL that will continue to be talked about for generations to come.
That is the tale of the gooniest of goons. I kind of I was alive just so I could see this guy play. Talk about being an enforcer to the max. I would love to go back to the days of ruthless hockey. Back to the days when the game was more about annihilating one another rather than scoring goals. Back to the days when it was one of the toughest sports out there. Well, I suppose it still is. Steve Durbano was a mental case alright and in the end that would be his ultimate downfall. He was only in the pro hockey scene for seven years but I'm sure to other plays it felt like a lifetime.
Sources:
"How Did He Not Kill Anybody?" – Crime in Sports Podcast
"The Hockey Cards and Career of Wild Man Steve Durbano" – Sports Collectors Daily
"Durbano" – Wonderwall/Wonderlust
"Steve Durbano" – TSN